Culinary experiences that pay tribute to our beer culture | Hop Gastrobar
Enjoy superb food paired with great beer with an explanation of the reason behind the pairing. Hop Gastro Bar pays tribute to our Belgian food culture serving dishes that blend quality with nostalgia and innovation. The menu changes weekly, in tune with the seasons, and the chef is more than happy to provide vegetarian alternatives. Hop pays tribute to our beer culture both in the glass and on the plate. An amazing culinary experience in a former brewery in one of the city's most happening spots, the Vaartkom.
Hop-Gastrobar | Vaartkom 1A, 3000 Leuven
More information: website
Hop-Gastrobar
Culinary experience among the brew kettles | De Hoorn
De Hoorn, the former Stella Artois brewery, has recently been converted into a meeting place for creative minds, where you can dine among the old Stella Artois brew kettles. Sample the restaurant's specialty, a De Hoorn burger with a Stella dressing, in this original setting or enjoy the hearty beef stew with Sint-Bernardus abt.12 beer. On sunny days, you can dine on the terrace with a view of the modern Sluispark community park.
De Hoorn | Sluisstraat 79, 3000 Leuven
More information: website
De Hoorn
A great atmosphere at the local brewery | Adept
De Smederij is a cosy meeting place in the centre of Winksele. Adept, the nanobrewery, can be found next door and specialises in traditional Belgian beer styles. It's a great place to stop and taste some of the home-brewed seasonal beers and more experimental brews after a fun, 6-kilometre bicycle ride from Leuven. The menu changes frequently and includes Belgian classics such as chicken vol-au-vent as well as flavoursome beer dishes, such as rabbit with Kriek beer, rack of pork with winter vegetables and a sauce made with Faro beer, or pheasant with an endive tarte tatin and a sauce made with their local WinXXXel beer. Seasonal dishes that are prepared with love and with seasonal, local products where possible.
De Smederij/Brouwerij Adept | Warotstraat 4, 3020 Winksele
More information: website
De Smederij
Beer & food pairing | Malz Craft Beer Bar
A place to meet, enjoy some excellent local beers, have a chat and discover new things together. That is what you can expect at the MALZ beer bar. Discover their hugely enjoyable beer & food pairing experience, sampling artisan beers with matching cheese or a tasty combo of beer with a chocolate. An adventure for your taste buds, ideally located in the centre of Leuven, just 3 minutes on foot from Leuven's highlights such as the Town Hall and Saint Peter's Church.
​Malz Craft Beer Shop | Brusselsestraat 51 - 3000 Leuven
More information:
Malz
Taste a quintessentially Belgian dish | Beef stew or carbonade flamande
Ask any Belgian which local dish a tourist should try and most will answer carbonade (or stoverij as they call it in Leuven). This quintessentially Belgian classic, which is prepared with beer (of course!), is always served with tasty Belgian fries. You can enjoy this hearty beer dish as well as many other local specialties in many of Leuven's nice brasseries and fine dining restaurants.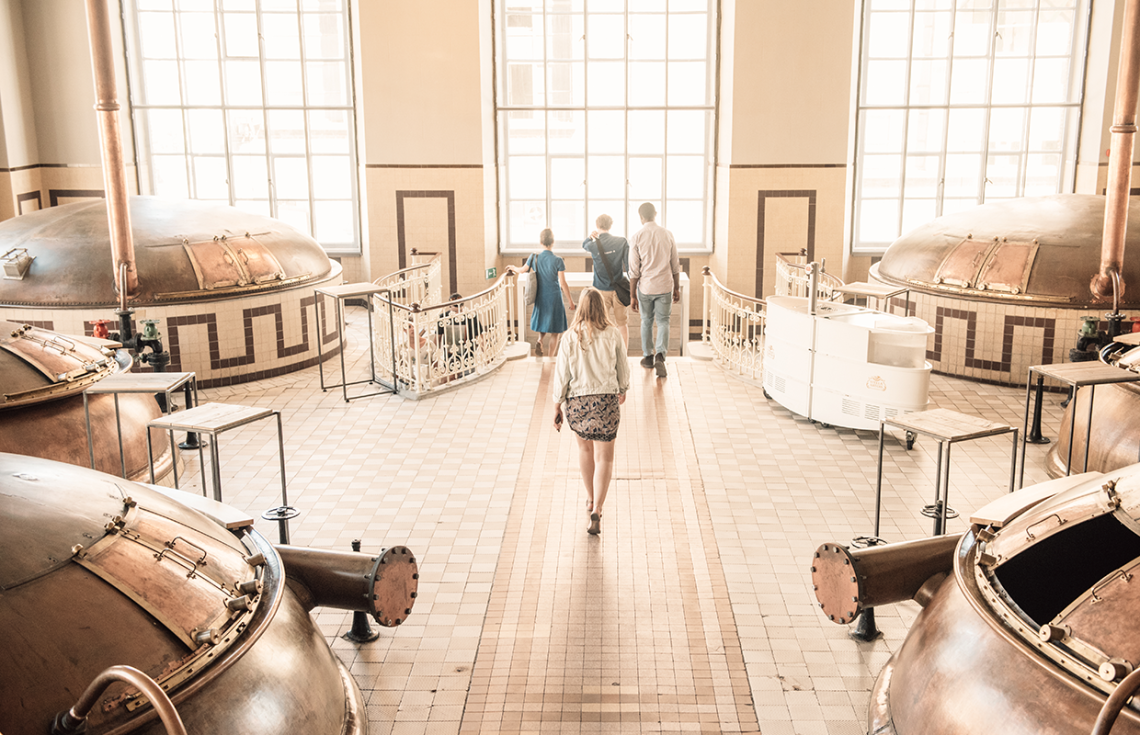 Also discover