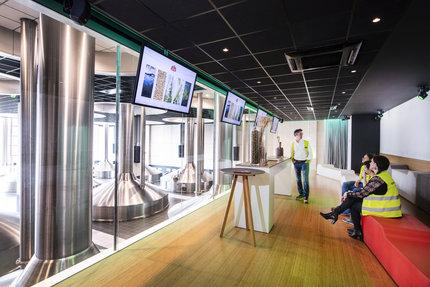 Stella Artois is part of the world's largest brewery concern, AB InBev, and is still firmly rooted in its home base of Leuven.
You can visit the brewery on Saturday and Sundays. Take part in the new interactive guided tour. Experience the brewery in action and enjoy a wonderful Stella Artois after your visit. In short, experience beer in its purest form.
Opening hours & price
Individual visitors (via Visit Leuven):
Saturdays: 13:00 NL | 15:00 & 17:00 EN
Sundays: 13:00 & 15:00 EN

Extra tours on Friday 22 & 29/12
13:00 NL • 15:00 EN • 17:00 NL • 19:00 EN
Price: 14 euro (included: visit, tasting, gift)
The entrance of the brewery is located at Aarschotsesteenweg 20, at about 15 minutes on foot from the city centre.
Groups (via Stella Artois):