1. Enjoy a nice fresh pint on one of the city's many terraces
Leuven is synonymous with beer. And there are plenty of nice terraces in the city where you can enjoy a thirst-quenching brew. Enjoy the summer vibe in bustling Oude Markt, which really is 'the longest counter', or admire the beautiful town hall from one of the many terraces in Grote Markt. Real beer fans should head to one of the authentic beer cafés, such as Café Belge or De Blauwe Kater, for their craft beer fix. Or check the unique summer bar of our museum M Leuven
2. Explore the city on foot
You'll find that many of Leuven's attractions are all within walking distance of each other. So slip on your comfortable shoes and make your way through the city on a summer's day for a fun day out. You can find several mapped walks on our website, including a route that winds its way past the highlights of Leuven. Is a surprising street art walk more up your alley? Despite being pocket-sized, Leuven has the unique vibe of a big city.
3. Enjoy the most superb view
One of Leuven's main attractions is the university library in Ladeuzeplein. While the library itself is magnificent, we recommend climbing the tower of the building to see the city from a different perspective. During your walk up, you can also find out more about the building's unique history. The view from the tower is simply breath-taking and definitely worth the climb.
Additional tip: On Tuesday evening and Wednesday lunch, the carilloneur plays a live concert. Find a spot in Ladeuzeplein or in the lush garden of the Arts Faculty behind the library to sit down and enjoy the concert.
4. Enjoy a princely picnic
Leuven has lots of great spots for a picnic but if you like your picnics more high-end, head to Arenberg Castle in Heverlee. This castle takes you back in time, to centuries past. No wonder that it is such a popular place to propose! After your picnic, you are more than welcome to take a walk through the lovely grounds. The paths along the sports fields of KU Leuven take you past the Great Beguinage, and into the city centre.
5. Discover the redeveloped Vaartkom
Leuven is an interesting mix of old and new, of history and innovation, as you can tell by the city's architecture. Its streets are lined with historic buildings and university colleges, interspersed with unique and sustainable new projects. One part of the city that recently underwent a radical transformation is the neighbourhood around Vaartkom. Find out how the old brewery buildings were repurposed and do like the people of Leuven do. Head to lovely Sluispark to soak up the sun. Drink a latte on the river banks or enjoy an ice-cream from the ice cream shop on the boat that is moored along the Vaart.
Cyclists are given priority in Leuven. Several of the city's streets have been turned into cycling streets and there are plenty of bicycle parkings throughout the city. The easiest and safest way to get from A to B is thus by bike. If you like to bike and connect with nature, then Leuven is also a great place to start your trip. Hop on your bike for a tour past the local breweries or the magnificent abbeys around the city.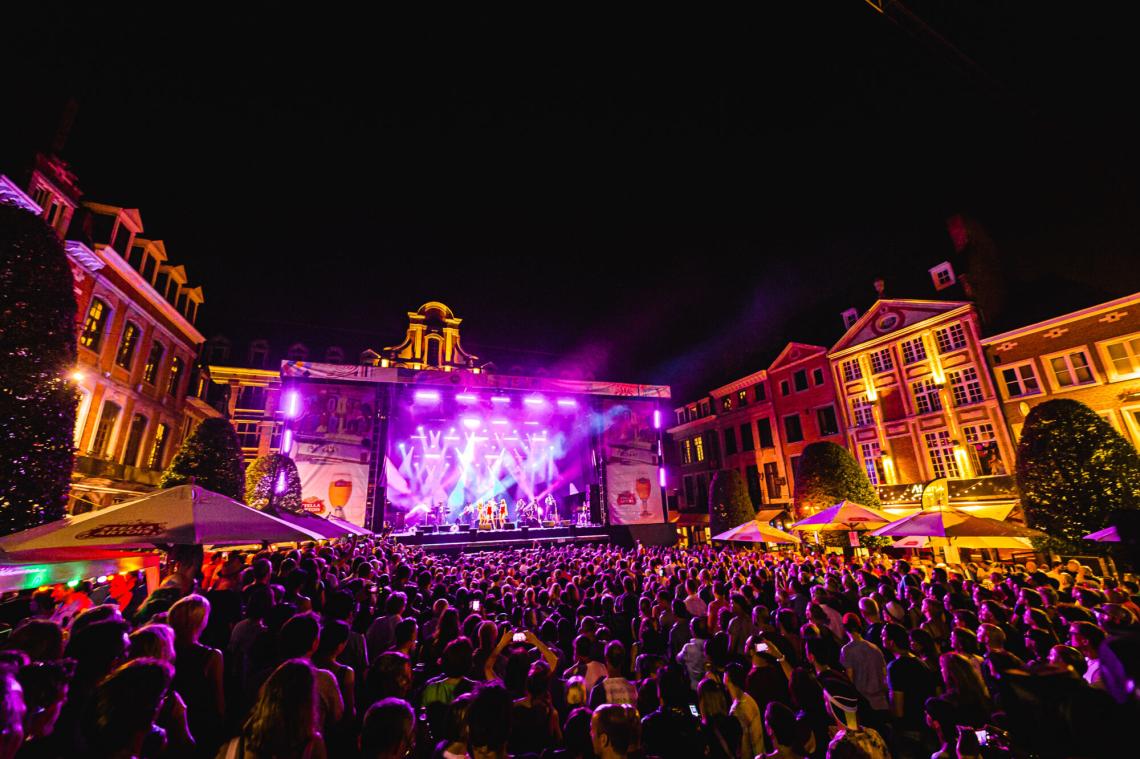 Also discover