Although this hill is located in the middle of the city, you are surrounded by nature. The abbey was built on the crest of the hill in the 11th century, and was once the residence of Henry IV, the count of leuven. the abbey is still inhabited by monks - who also offer student housing! The stunning views over the city are included in the rent.
Sluispark is the preferred hangout for Leuven's youth. On sunny days, this park is full of spikeball sets and groups of young people meeting up for a drink. Seek out the old locks on the Dyle or go for a walk along the newly constructed bypass for fish migration. And don't forget to ask a native what that brightly illuminated word means that lights up the sky at night!
This great place smack in the city centre is perfect to stop for a bite to eat after a hard day's shopping. A enjoy terrific views of the Dyle from the pavement cafes and dream away. You will find Fiere Margriet reclining here as well: on rainy days she simply floats on the water.
Although the name of this park is officially 'Sint-Donatuspark', everyone refers to it as 'stadspark' (municipal park). The park has lots of little lawns where you can bask in the sun with your friends. A big favourite among the students.
Park Bellevue is a long, narrow stretch of park along the railway tracks. it has the atmosphere of a seawall, except with trains instead of waves in the background. it's the perfect place for an appetiser, while you take in the last rays of the afternoon sun.
Although Park Abbey is located just outside of Leuven, it is certainly worth a visit. The ancient buildings and ponds, set in a natural landscape, take you miles away from the hustle and bustle of city life.
This romantic spot in the heart of Leuven is known to the local population as 'little paradise'. Must do: have a photo taken of you and your sweetheart on the blue bridge. Must not do: make a lot of noise or disturb other couples enjoying a romantic date.
De Bruul is leuven's 'biggest playground' and an ideal spot for skating, a game of basketball or football, or to enjoy a picnic. You will always find lots of young people here. Also, several small-scale festivals are held here in summer.
You will find the best spots to chill out with your friends amidst the orange towers of Sint-Maartensdal. Locals gather here for a chat, to play a game of petanque, to work in their communal vegetable garden or to enjoy a meal together.
Ready for a strenuous climb? Climb all the way to the top of van waeyenberghpark, follow the path that winds around the crest and enjoy the best view of the city on Leuven's most romantic park bench. A bit difficult to find, but more than worthwhile!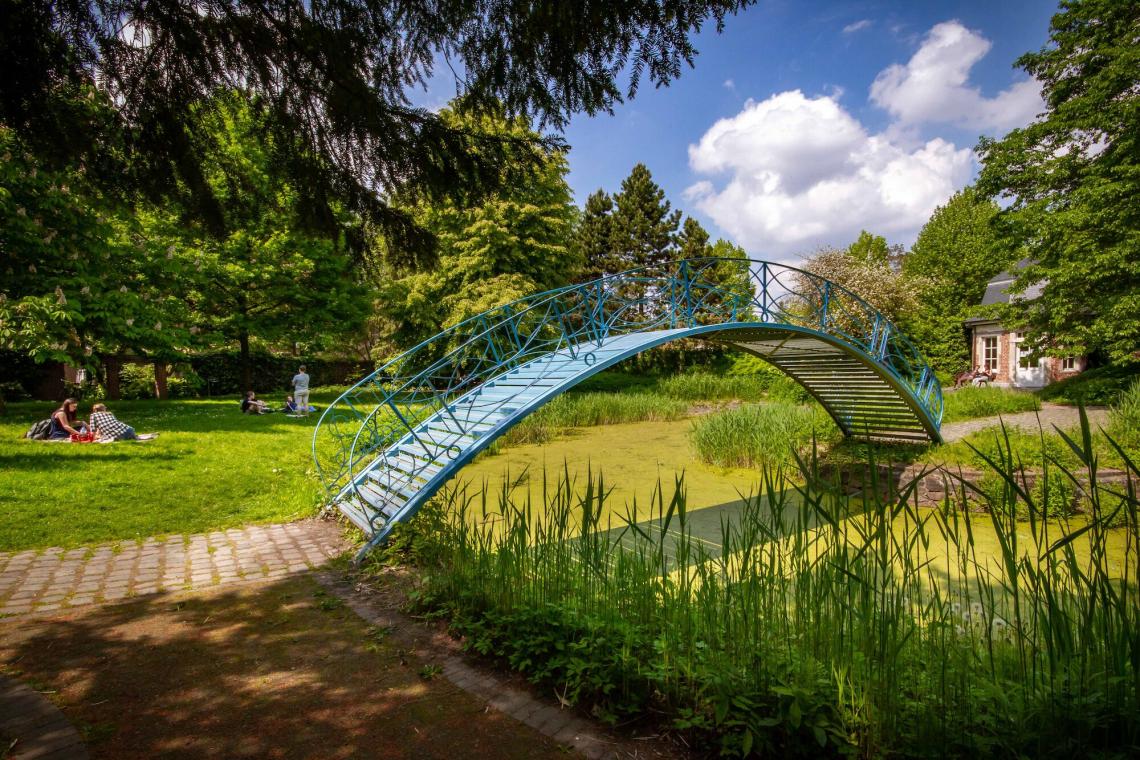 Also discover