Visit the highlights, such as the Town Hall, the University Library, and the panoramic view from atop the tower. Stroll through the narrow streets of the Great Beguinage. And experience the delightfulness of this compact city at night.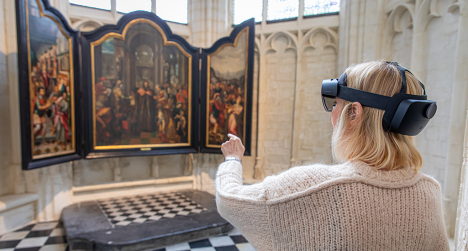 Discover Leuven's absolute highlights in one day
the gothic Town Hall
The Last Supper by Dieric Bouts in Saint Peter's Church
University Library & tower
the Great Beguinage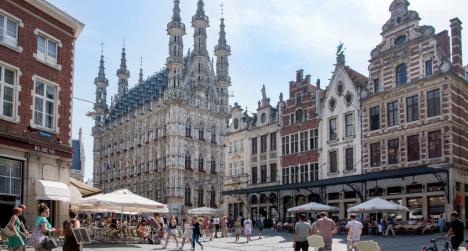 Town Hall
Start your day at the Grote Markt in Leuven. The impressive Town Hall is the perfect landmark. Take the time to see the interior of the Town Hall. There is a guided tour every day at 3 p.m. We definitely recommend it!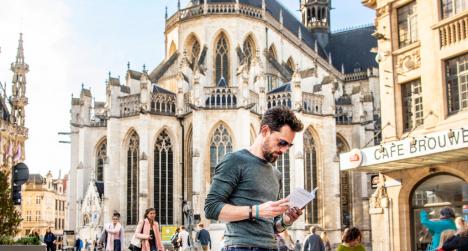 The Last Supper by Dieric Bouts
Go inside Saint Peter's Church to see 'The Last Supper', a 15th-century masterpiece painted by Dieric Bouts, which is still hanging in its original location.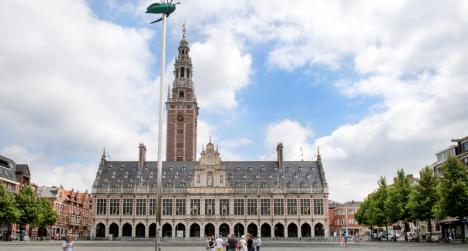 University Library & tower
Climb up the University Library and tower. The five-floor climb will tell you about this building's turbulent history. Once you've reached the top, you can enjoy the amazing view of the city. Our tip: go inside the Library's impressive Grand Reading Room.
Great Beguinage 
Soak up the peace and quiet of the Great Beguinage, a village within the city. The small houses were a refuge for centuries. Now, the narrow cobblestone streets are the picturesque setting for a walk back through time.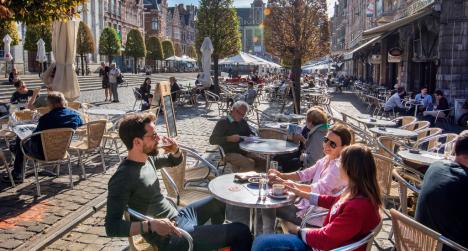 Wander through the quaint streets of the city centre
The best way to experience Leuven is at a sidewalk café. Or in one of the local pubs. With a cold glass of Stella Artois, recently brewed in its hometown of Leuven. The Oude Markt is a vibrant square that attracts both students and locals.