A stroll through the Christmas market
Experience the authentic atmosphere at one of Belgium's oldest and liveliest Christmas markets. With piping hot mugs of spiced wine, the warm vibe of many fire baskets, dozens of stalls with artisan gifts, and tasty treats that you won't find anywhere else. The Leuven Christmas market can be found in Ladeuzeplein and Hooverplein from 7 until 21 December. Discover all the other Christmas events in Leuven here.
A candlelight walk through the beguinage
Can you think of a more enchanting sight than the centuries-old façades of the Grand Beguinage in Leuven lit by the light of thousands of candles? A magical experience, enhanced by the sound of the carillon bells ringing and a choir singing. For free. Goosebumps guaranteed!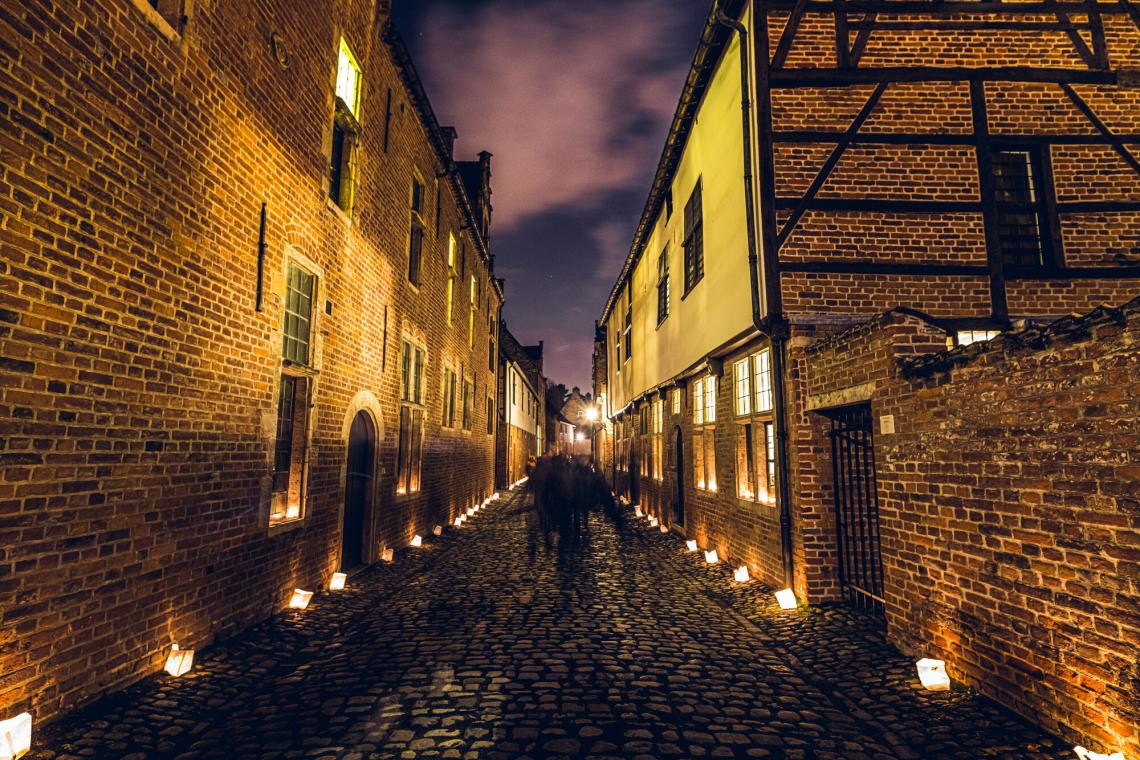 Leuven is 'all about Bouts'
You simply can't miss it this winter. Leuven is 'all about Bouts'. 'Bouts who?', I can already hear you thinking. He is one of the most important Flemish Masters and you can say his name in the same breath as Jan Van Eyck or Rogier Van der Weyden. He inspired the programme makers of the New Horizons | Dieric Bouts Festival. This results in a 4D music festival, 3D street art, medieval menus in Leuven restaurants and, of course, a top-notch exhibition in the M Leuven museum.
Tip: Want to make it a Bouts weekend? Discover our tips in
this blog
.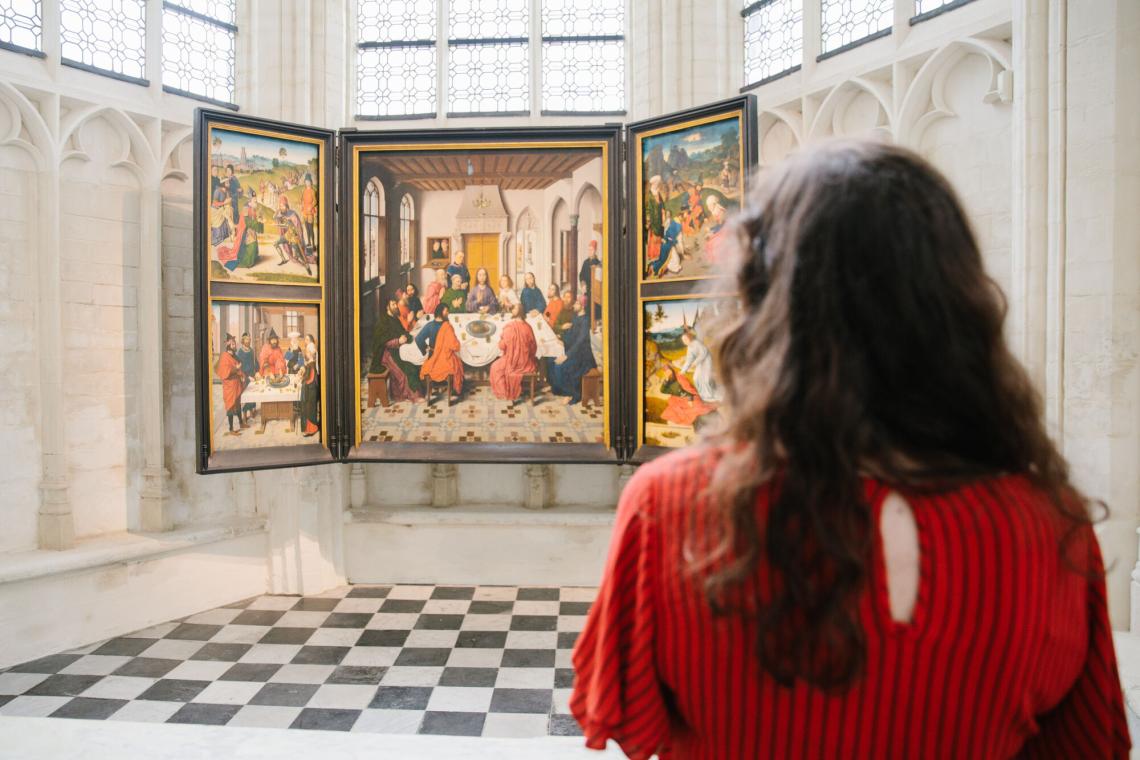 The silence of a winter walk
Take an invigorating winter walk through the Provincial Domain of Kessel-Lo, just outside the city. Afterwards, you can warm up over a drink in Den Rozenkrans near Vlierbeek Abbey or at Bar Blom. Both are just around the corner. Or perhaps you prefer the beautiful Park Abbey and the hallowed silence of its unique buildings and ponds full of swaying reeds?
Tip: Prefer to go with a guide? Then book one of the guided winter walks in Leuven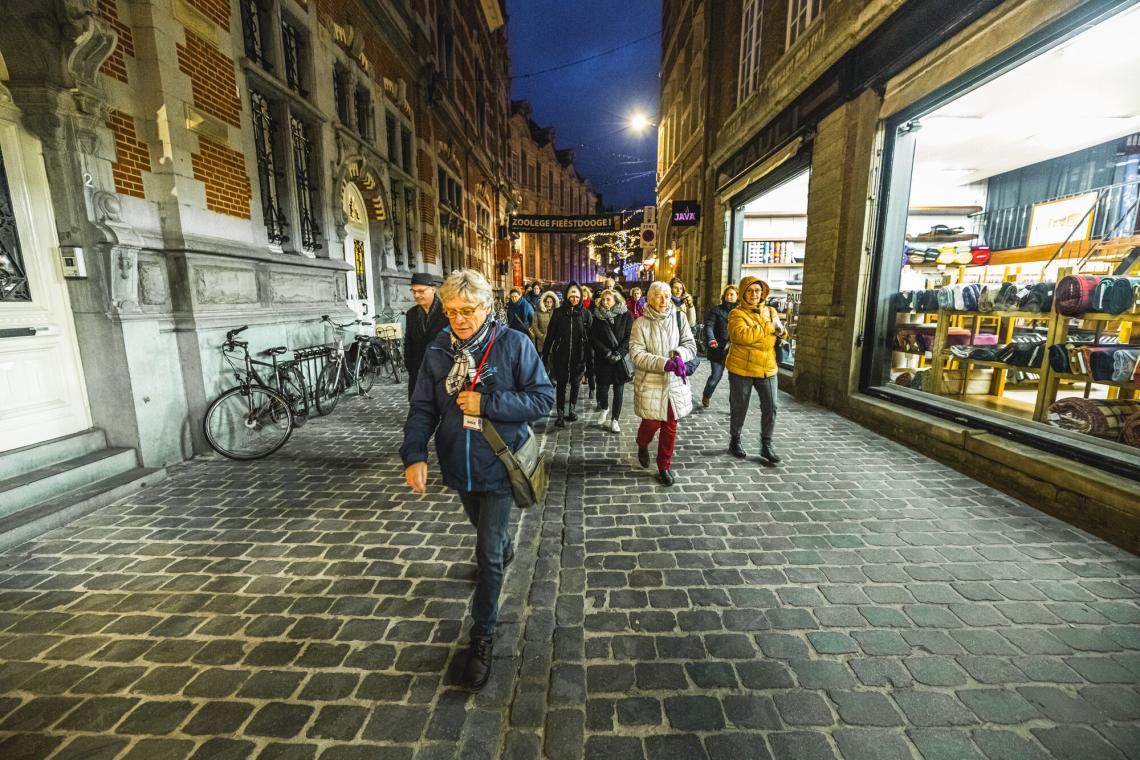 Christmas shopping
Leuven is the perfect city for some eco-conscious Christmas shopping. In funky sustainable shops and cool vintage stores such as Cyaankali and Rawette you can snap up clothes by exclusive Belgian designers and well-known brands at bargain prices. Are you into arts and crafts? At Hexagoon you can find everything you need to create your own Christmas cards or menus.
Take your time in this lively, human-sized shopping city, where everything is just a short walk away. Book a table in one of the city's many restaurants, spend the night in a cosy, warm hotel, and create beautiful new memories.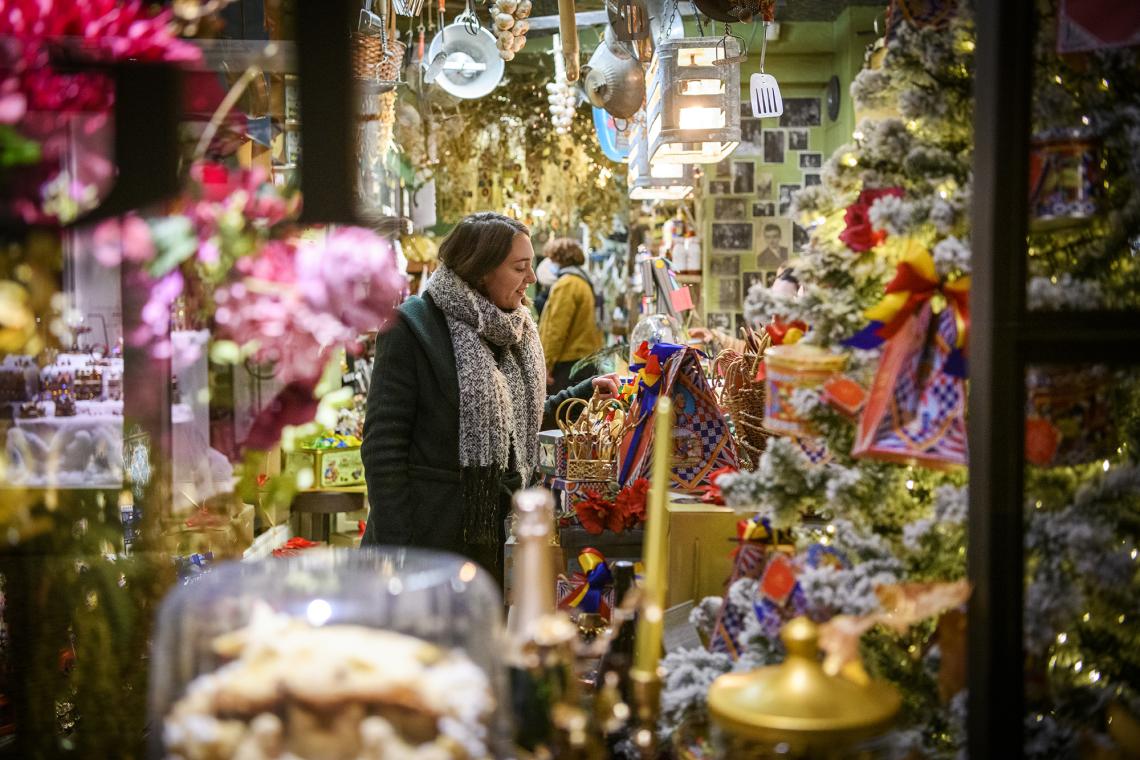 Pubs and Christmas beers
Did you know that Stella originally was a Christmas beer? And that the local breweries have many other foaming Christmas specialities in store for you? Sample them at the Christmas market or pop into Bar Malz in Brusselsestraat to taste the delicious brews of Brewery De Coureur, Brewery Adept and Hof Ten Dormaal. Real beer fans should definitely visit the one and only Stella Artois brewery – tasting included!