Arenberg
The historic setting of Arenberg has been a go-to for foodies for years. In 2001, the former Jesuit homestead and veal farm received its first Michelin star. Star chef Lieven Demeestere puts "honesty" and "simplicity" at the heart of all he does at Arenberg. You can see that in the top products that he uses, the service that he provides and in the classic interior. At lunchtime, you can compose your own 3-course menu here at a fixed price and in the evening you can enjoy the "Arenberg" menu.
relish the memory of your experience at Arenberg in the beautiful Arenberg Park. Here you will find the university's science campus, international research centres as well as plenty of historical heritage and the large Arenberg Castle dating from the 16th century.
Couvert Couvert
Couvert Couvert has been providing sublime and refined menus for more than 20 years. Passionate brothers Laurent and Vincent Folmer incorporate seasonal produce into their dishes in a very creative manner. With each course, a specially selected wine from their impressive wine list is served and for dessert you can opt for Belgian cheeses. Dine in this renowned restaurant either in the sleek interior or outside on the tranquil terrace.
Experience the green surroundings around Couvert Couvert and visit the beautiful Arenbergpark which is just a 20-minute stroll away.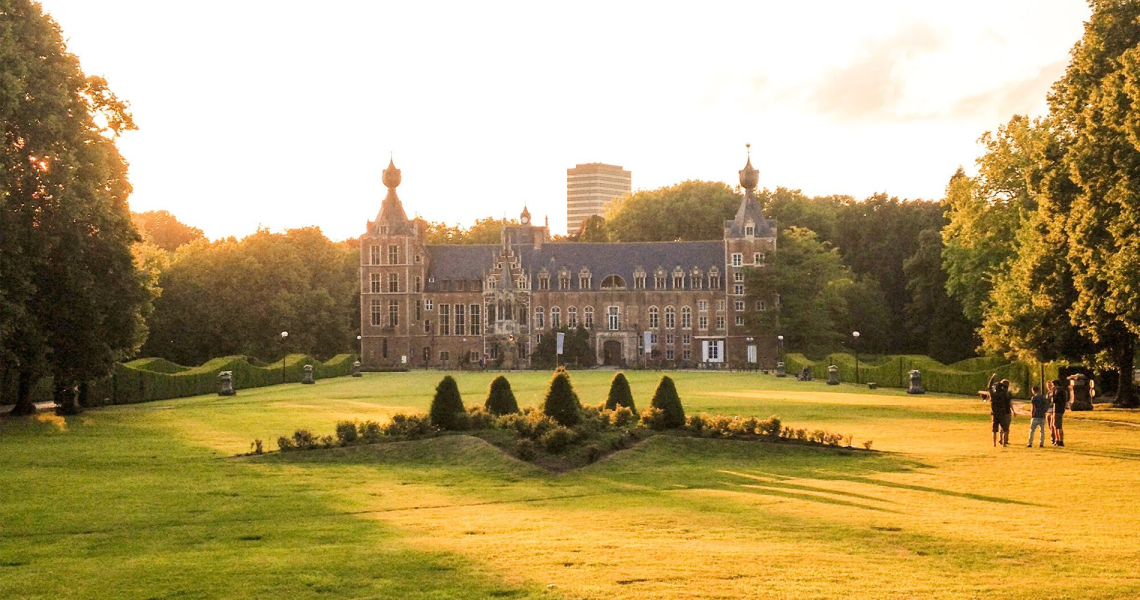 Eed
At Eed you can expect a menu full of recognisable flavours with unexpected touches. Young chef Philippe Heylen is not afraid to experiment and was named "chef of the year" in 2019, when he was just 23. Philippe's minimalist vision is evident in the single menu with carefully selected (seasonal) products, where every ingredient on your plate is equally important. Inside, the intimate and dark interior reflects the restaurant's youthful character.
Close to Eed you can find the Oude Markt otherwise known as "Europe's longest bar". Nowhere will you find as high a concentration of hotels, restaurants and cafés than on this unique square.
Essenciel
In a beautiful mansion (with lovely garden) on the Bondgenotenlaan, one of the busiest streets in Leuven, Niels Brants and Romina Charels welcome you to Essenciel. The couple conjures up works of art that showcase Brants' technical skills and which are almost too good to eat. Essenciel introduces you to never-before-seen combinations of vegetables. You can also come here at lunchtime and enjoy a delicious lunch.
After your lunch or dinner, stroll down Bondgenotenlaan to the historical centre of Leuven: the Grote Markt. Here you can visit the gothic Town Hall and the imposing Saint Peter's Church .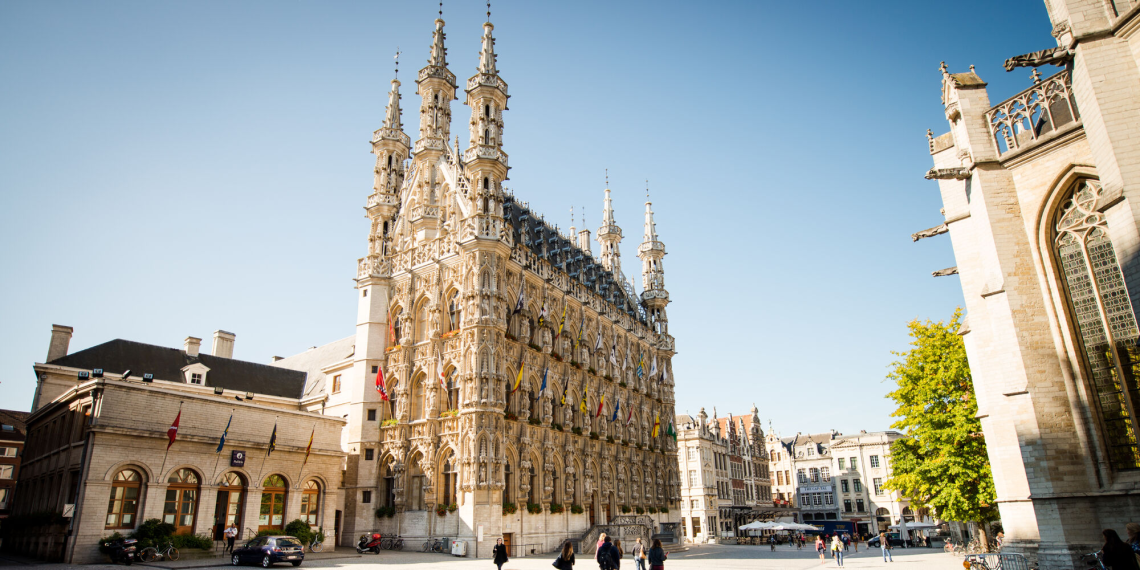 Worth mentioning
Rossi
Chef Felice Miluzzi was named best Italian chef in the country by Gault & Millau in 2018. For authentic Italian cuisine, this is the place to be. Tip: Be sure also to visit its younger sister Guzzi for delicious sourdough pizzas.
Convento
Chef Jens Maertens may call himself one of the best young chefs in Flanders and Brussels after winning the title of Jong Keukengeweld. Jong Keukengeweld, an initiative of Visit Flanders and Horeca Vlaanderen, unites young top chefs who bring Flemish gastronomy to young people.
Can't get enough of Leuven?
Feel free to stay overnight after your evening with the stars. Leuven has a great range of accommodation, from cosy B&Bs outside the ring road to modern and historic hotels right in the city centre. Check them out here.