Trendy & fair
Fair and eco-friendly fashion? Clothing brands that take caring for the planet seriously? You will find plenty of addresses in the cosy shopping streets of Leuven, where you can buy things with a clear conscience and a heart for the environment. Sway in the Parijsstraat is totally fair & square, just like Harvest Club on the De Layensplein and inLevel5 on the Vaartkom. In these shops, eco-friendly also means trendy. Lots of other boutiques in Leuven have a range of sustainable clothing on their shelves.
Your new favourite item
A unique piece of designer clothing does not have to be unaffordable. In second-hand shops such as Cyaankali and Rawette you will find clothes by exclusive Belgian designers and well-known brands at very affordable prices. That way, someone else's bad buy becomes your favourite item! Or do you want to browse among the racks full of vintage clothes until you find that one perfect bargain? Then head to Riot or one of the other second-hand shops on the Diestsestraat.
Sustainable jewellery
Goldsmith Annelies Veeckmans is the face behind brand Billy Rose. This designer has very sustainable working methods. Every material is transformed into a new piece of jewellery. Get your own custom-made earrings or a bracelet or come to one of the open studio days and casually browse the entire collection.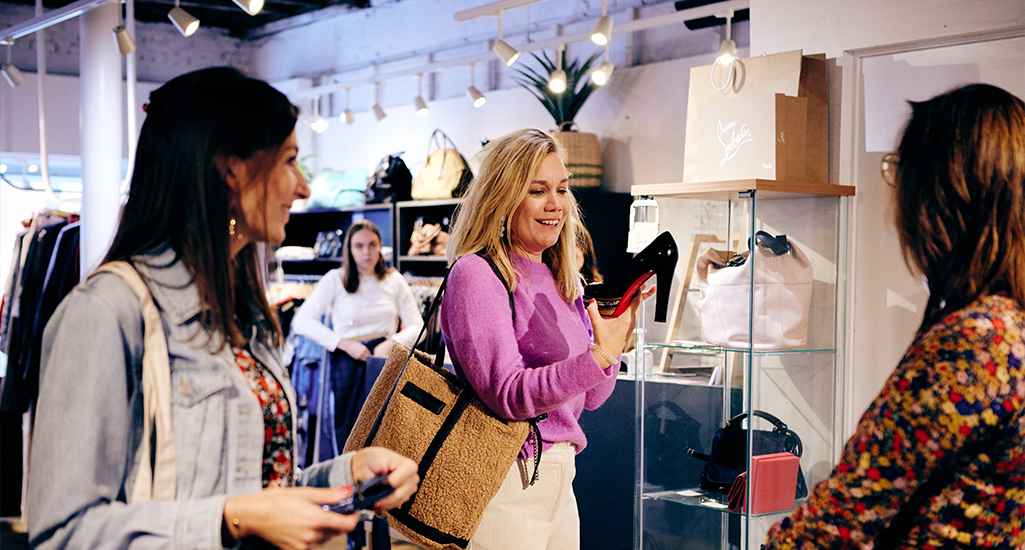 Healthy green
Enter the jungle of Spore Nursery and brighten up your house, city garden or terrace. Here, you will get expert plant advice over a delicious cup of coffee. The plant store also works together with Biogroei, a local Leuven breeder of natural enemies, to avoid the use of chemical plant sprays.
Fairly delicious food
If you visit the beautiful Park Abbey site, be sure to pop into the De Wikke farm shop for your share of healthy fruit and vegetables. De Wikke is a horticultural project for people who, for whatever reason, find it difficult to enter the regular labour market. In the vegetable garden of Park Abbey, forgotten vegetables are grown organically. And what better way to enjoy organic vegetables than with a healthy piece of bread, right? De Broodenier in the heart of Leuven is a traditional bakery where you can buy the best sourdough bread. Straight from the oven.
HAL 5
Things buzz and bubble in the historic railway hall just behind the Leuven train station. The social heart of the neighbourhood is a breeding and meeting place with sustainable dining and shopping places. Once a month Camping Flamingo, an urban garage sale and creative market for local makers, strikes down in Hal 5. Organic bakery Korst uses locally grown and traditionally milled grains. Farmer Pieter fills his food vending machine What-Soup with fresh soup and greens every day. And in the food court, choose from all the goodies the start-up catering businesses in the hall have to offer. Enjoy
Make your visit to Leuven extra sustainable with
these tips
!