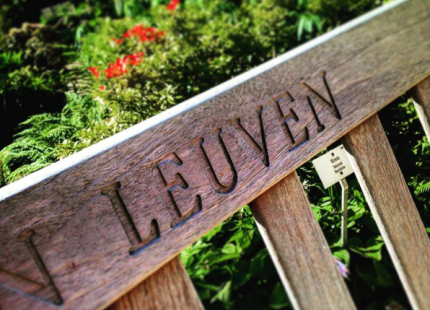 Leuven's botanical garden is the oldest one in Belgium. The university of Leuven created this garden for its students of medicine in 1738.
Botany enthusiasts can enjoy the diverse plant collections. The 450 m² greenhouse complex boasts countless herbaceous, medicinal, aquatic and potted plants as well as a variety of tropical and subtropical species. Exhibitions take place regularly in the orangery, the gatehouse and in the open air.
At wind speeds above 75 km/h, the parks and nature reserves are not accessible (Article 806 of the Police Regulation). In stormy weather, the planned tours can therefore not take place.
Practical info
Opening hours
01.05 - 30.09: 8:00-20:00

Sundays & public holidays: 9:00-20:00

01.10 - 30.04: 08:00-18:00

Sundays & public holidays: 9:00-18:00


Attention: no dogs allowed
Free entrance
Tips
Go in search of the "Sunken garden".
The Botanical Garden is a great place to have a picnic.
Food & drinks in the neighbourhood: Parijsstraat, Joris Helleputteplein & Brusselsestraat
How to get there?
Address: Kapucijnenvoer 30, 3000 Leuven • location on map

By bus

Bus stop Sint-Rafaelkliniek
Bus 3, 7, 8, 9, 315, 316, 317, 333, 334, 335, 337, 351, 352, 358, 370, 371, 373, 374, 380, 395, 520, 524, 525, 537, 595

On food or by bike

Distance from the train station: 2 km
Distance from Visit Leuven, Naamsestraat 3.: 800 m


By car
Accessibility
Accessible (greenhouse: partially accessible)