Breakfast
Start the day with a colourful, delicious and vegetable breakfast at Life Bar in the Parijsstraat. Make your pick from fresh juices, smoothies, spelt pancakes, banana bread with fruit, bowls full of vitamins and much more. All of it 100% vegetable. Even the eggs, you'll see.
Brunch
Started the day a little later? You can certainly do with a freshly roasted cup of coffee at Bar Blom in Kessel-Lo. The eggs, cheese, jam, pancakes and many other delicacies of the 'blommekes brunch' do not have to travel far. All of it deliciously local. A nice extra: Bar Blom is located next to a Provincial Domain where you can walk, play, row and run to your heart's content.
Lunch
For lunch we go vegetarian or vegan all the way at Noordoever at the trendy Vaartkom. A casual bistro with a heart for everything healthy and organic. The concept is both smart and simple: fill your plate at the buffet, put it on the scales and pay by the gram. A meal to take out? Use your own recipient or the reusable plates for which you pay a deposit.
Another nice and quick address in the centre is Tabi Loo. You'll find warm bowls full of veggies and taste, no chicken burger, sweet potato fries and other healthy fastfood.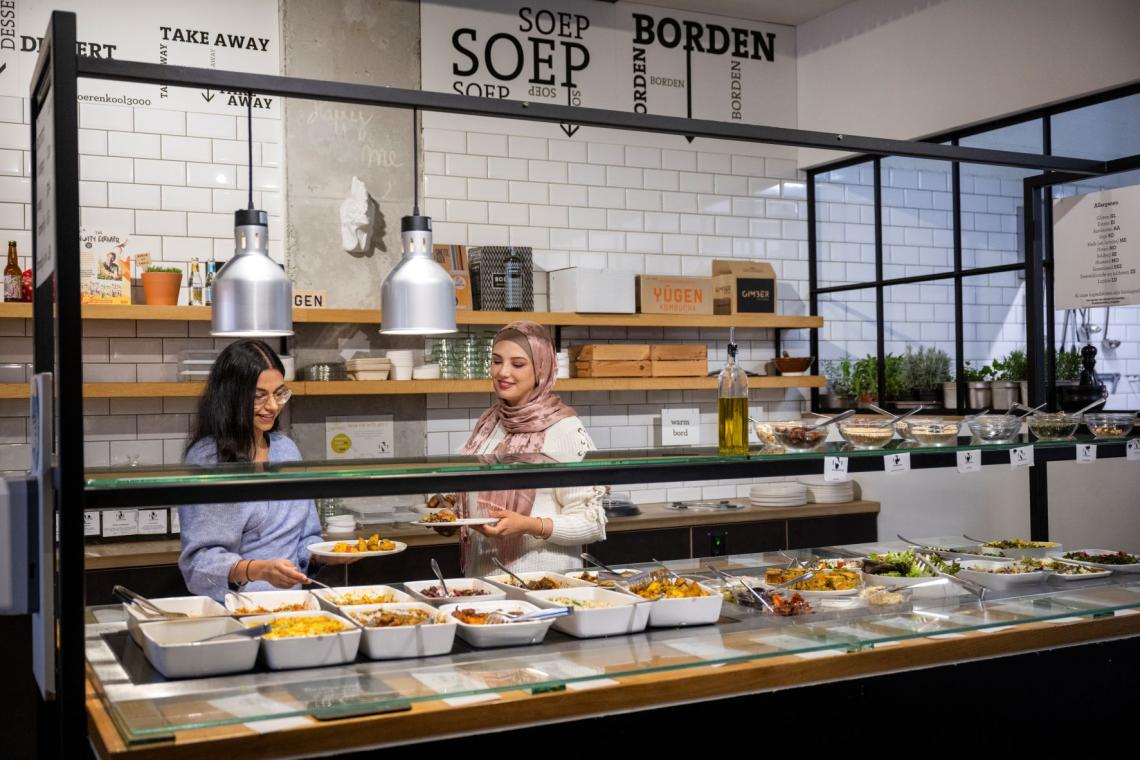 Coffee
A coffee to go? There's a coffee bar on almost every corner in Leuven. Nature also needs a coffee break, according to the Leuven start-up Quppa. Instead of using disposable cups, you can choose the smart, reusable Quppa mug in as many as six coffee bars. Without the hassle of a deposit. Just bring your mug next time.
Aperitif
A cool glass of wine as an aperitif? Surlie in the Wandelingenstraat serves and sells the most delicious natural wines of small-scale, traditional domains in Italy. No pesticides and made of organic grapes. So much better in taste!
Dinner
Dinner at the beach? Not easy, but Het Strand in the Tiensestraat is a warm and cosy bistro with only vegetarian dishes. And not expensive. Try the Pinda Curry, with cauliflower, chickpeas, carrot, achaar, coriander and basmati.
A little more refined? Gastrobar HOP at the Vaartkom honours our very own Belgian eating culture. Refined, creative and with a touch of nostalgia. Fair food without frills. There is always a vegetarian variant of the menu which is prepared for you with a big smile.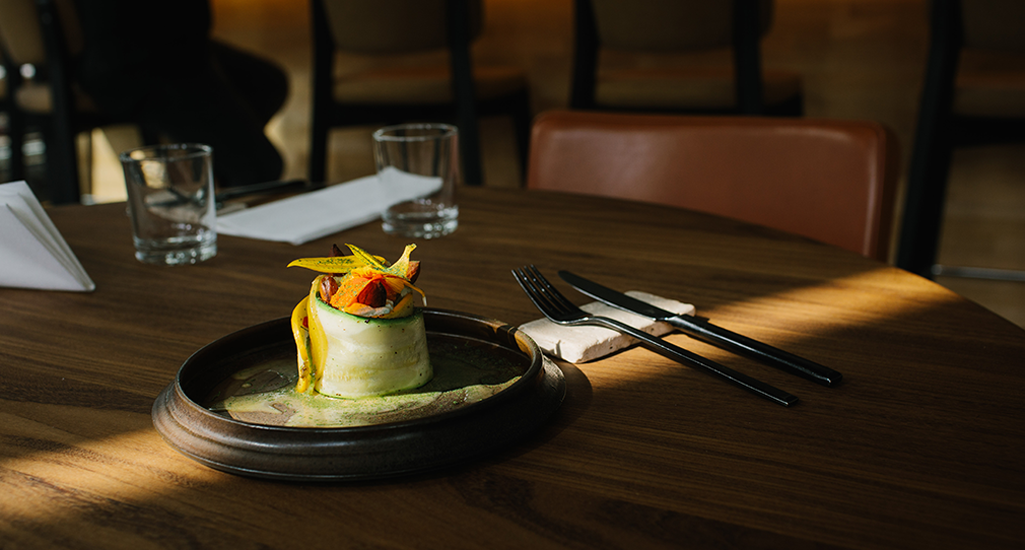 Afterthoughts
End the evening with a nice beer, naturally. You are indeed in the capital of beer. In Bar MALZ in the Brusselsestraat you will find the 'specials' from faraway places. But you mainly come here for the local beers from neighbourhood breweries such as Brewery De Coureur, Brewery Adept and Hof ten Dormaal. The generous barley beer flows eagerly from the twelve taps. This goes with nibbles from the Ox culinary butcher around the corner, a choice of Belgian cheeses or the delicious traditionally made chocolate from Chocobolic.
End your activity-filled day on a great note by spending the night in style in the city. Sustainably, of course, in one of the Green Key locations.
The day after
No food in your fridge for the day after? Farmer Piet's What-Soup food vending machine will come to the rescue. You'll find it in HAL 5, the lively meeting place in the historic railway hall in Kessel-Lo. And while you are there, choose from all the goodies the start-up catering businesses in the hall have to offer. Enjoy!
Another tip to process all these delicacies? Go burn some calories at the Open Gym! Or sustainable shopping will also help you burn some calories, right?