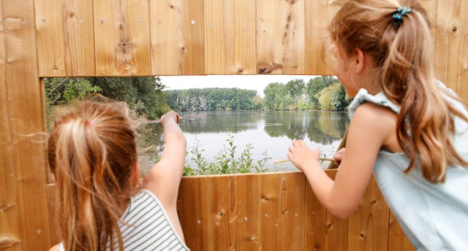 Just a 10-minute walk from the Vaartkom you will find a very special green area slightly hidden between the Sportschuur and the Vaart in Wilsele-Dorp.
The shallow ponds were created in 1940 by the Bellefroid family for the purpose of breeding carp. In the 1980s, those breeding activities came to an end and nature reclaimed the 21 hectares.
Observe the many waterfowl from behind one of the two birdwatching towers, sit down by the water for a picnic or just follow the walking path and enjoy the countryside for a little while.
Practical info
Open:

01.04-30.09: 7:00-21:30
01.10-31.03: 7:00-19:00

Address: Brandweg 8, 3012 Leuven (Wilsele)