Tourist guide organisations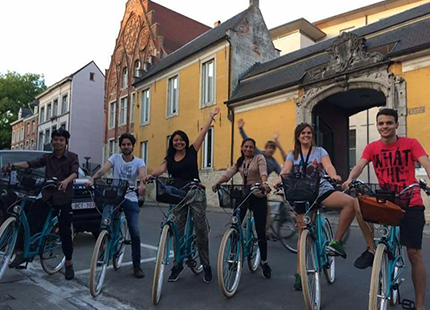 Discover Leuven by bike with Cities By Bike. Their motto? Boring explanations are forbidden – short fun stops – amazement and enjoyment.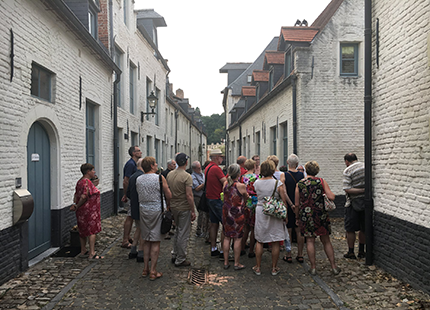 Leuven+ helps you discover the loveliest places and hidden gems in Leuven. A traditional urban exploration; a surprising themed walk; guided walks by a Beguine, a landlady, or a professor; on foot or by bike… the possibilities are endless.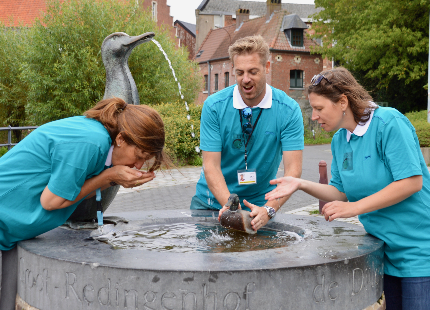 Leuven Inside Out is your partner for teambuildings, daytrips and events. A daring, surprising and flashy approach is guaranteed. Enjoy a great day with wonderful moments and unexpected turns.
Leuven Leisure enables you to discover Leuven
in an entirely new manner: tasting events, brewery visits, culinary or chocolate workshops, pub games tour, world games... combined with tourist walks, bicycle and canoe rides. No obligations, everything's possible; adventure and fun are what matters most.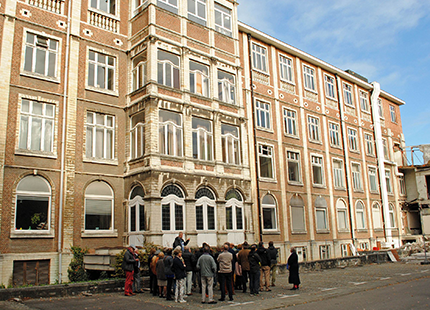 Lots of Leuven is an internet platform of certified Leuven city guides, with an original, extensive range of city walks in and around Leuven. You find all the useful information about our guides on the website
Toerisme in Leuven Anders (TiLA)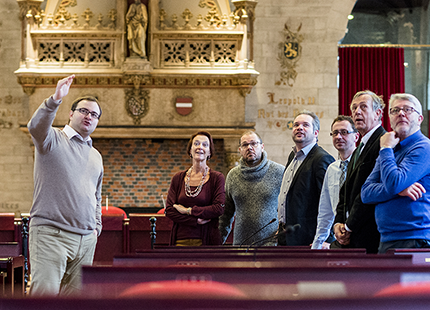 The non-profit organisation TiLA gives visitors a 'different' outlook on Leuven and the environment. The history of our city is told in a pleasant, educational and sometimes light-hearted way. TiLA also creates city tours and visits adapted to your requirements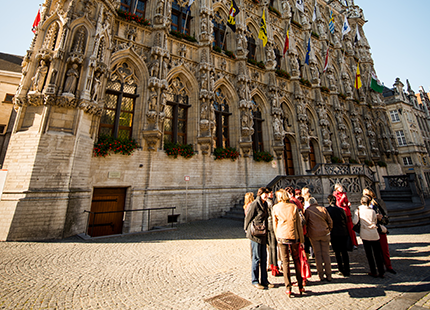 The mission of Vizit is to share their passion for the city with you. They will tell you previously untold stories about the popular sites, and they love eating and drinking. In addition to culinary tours, Vizit also organises thematic walks and bicycle tours.