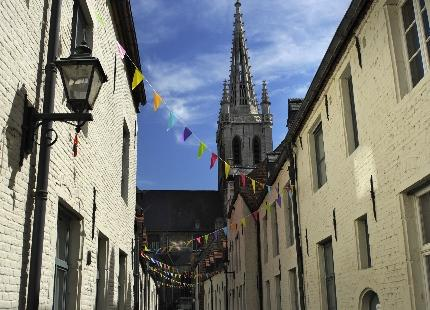 Small Beguinage earlier
This Small Beguinage is mentioned for the first time in 1272. The district consists of a street and two blind alleys where women, who served in the nearby Saint Gertrude's Abbey, lived.
Small Beguinage today
In 2000, what remained of the Small Beguinage was thoroughly restored and sold to private individuals. Today some thirty houses in traditional Flemish style remain of the beguinage.
Practical info
Permanently accessible
Free entrance
Address: Klein Begijnhof, 3000 Leuven