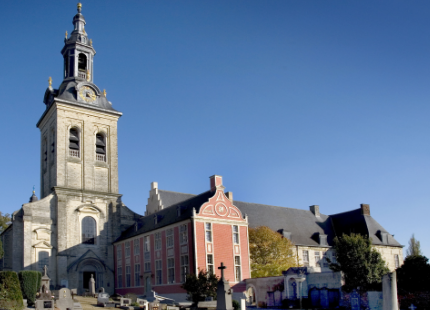 Currently closed as a measure of fighting the coronavirus.
Visit Park Abbey
A guide takes you to the heart of the abbey under restoration. During the tour you are given a unique look behind the scenes of different sections of the building, such as the cloister, the chapter house, etc.
Please note that not all parts of the abbey building are accessible to the public due to the ongoing restoration works! More info on this page.
Practical info
Two choices::

1. Tour of the abbey buildings with information about the rich history
2. Tour of the abbey and the surrounding abbey site, with an exclusive visit to the Convent Garden, the beehive, the old orchard, and the vegetable garden

Duration: one and a half hour
Price: 70 euros for the guide + 5 euros a person (max. 10 persons per guide)
Language: Dutch, French, English, German
Reservations: T +32 (0)16 40 01 51 or info@abdijvanpark.be
Not on Mondays and public holidays.