Discover the connection between Leuven & its university.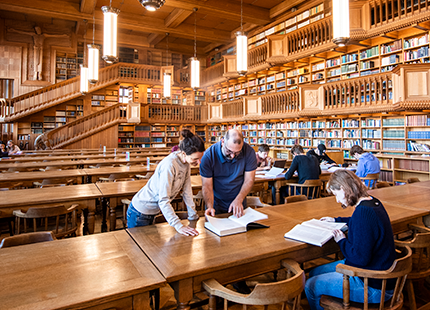 Alma mater | Six centuries of university
Colleges and libraries, faculty bars and halls of residence. The university is omnipresent! What are the stories behind these impressive buildings? Belgium's oldest and largest university reveals its secrets from the past and present to you. Discover Leuven and its university in a playful, interactive and competitive way.
From Erasmus to the Big Bang
Every year, nearly 50,000 students study at the oldest university of the Low Countries. How has student life changed over time? Leuven is synonymous with over 500 years of innovative research. Not just the history of the university is covered, but also its importance as an international contemporary centre of scientific research.