Discover all the flavours of Leuven.
Gourmet walk
A walk through Leuven stuffed with delicious stories about food and drink. From mediaeval markets to the present-day Friday market, from cheap meals in colleges to culinary delights, from the university's beer and wine cellar to the present-day faculty bars. These are just some of the topics addressed. And of course you can taste delicious food and beverages from Leuven along the way.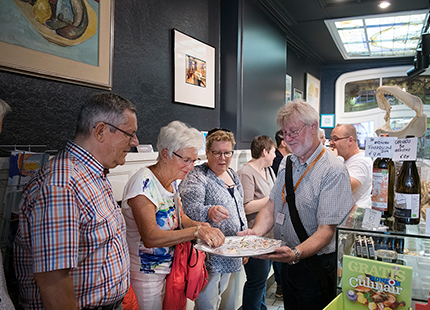 Taste of Leuven
You can experience the real taste of Leuven on this walk through the city centre. Along the way, interesting anecdotes are told and you stop from time to time for a local culinary speciality. You learn that Leuven is not just the beer capital but also the banana capital of the world. You discover champagne beer, Leuven pâté and other delicious local curiosities.