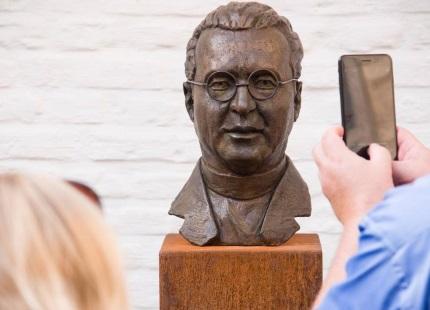 George Lemaître (1894-1966) gained worldwide fame as the founder of Big Bang theory. If you want to find out more about this superstar, you can take a bike ride from Leuven to Louvain-la-Neuve, the university towns where he once taught as a professor.
Scientists have developed 8 stages where you can learn more about Lemaître, the Big Bang, the evolution of the universe, the earth, and the future using QR codes. You can pick up a brochure with the route at the tourism counter. A beautiful, 34-km bike tour leads you through the Meerdaalwoud and the countryside of the province of Walloon Brabant.
You start and end at the statues of Lemaître, in Leuven and Louvain-la-Neuve. Are you curious as to where you'll find him in Leuven? You can find him on the courtyard of the College van Premonstreit in the Naamsestraat.

Practical info