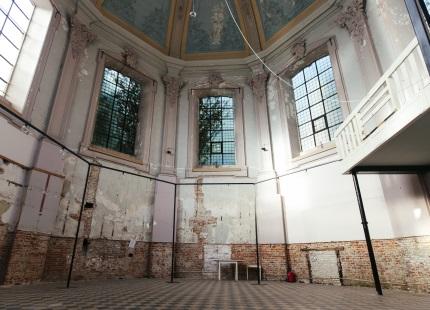 Currently closed
The building from 1744 was designed by Jacques A. Hustin and co-funded by the initiator: rector and medical practitioner Henri Joseph Rega from Leuven, to create ideal circumstances for the investigation and observation of the human body. The students used to occupy wooden stands while attending class.
The anatomical theatre is in a late-baroque style, featuring rococo characteristics, as can be seen in the decoration of the cupola.
Next to the theatre, the building features 2 small rooms to store the bodies. These rooms are not accessible.
Address: Minderbroedersstraat 50, 3000 Leuven