In addition to the absolute highlights, you can enjoy art at M Leuven, wander through the Small Beguinage, and take a guided tour of Park Abbey or Brewery Stella Artois.
Make the most of your 2-day visit to Leuven
Town Hall and The Last Supper by Dieric Bouts
University Library & tower
Botanical Garden, Great Beguinage and Small Beguinage
M Leuven and Park Abbey
Stella Artois brewery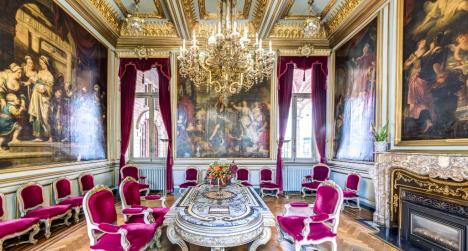 Town Hall
Start your day at the Grote Markt in Leuven. The impressive Town Hall is the perfect landmark. You are welcome to attend a guided tour of the Town Hall every day at 3 p.m. It's the perfect opportunity to see its beautiful interior.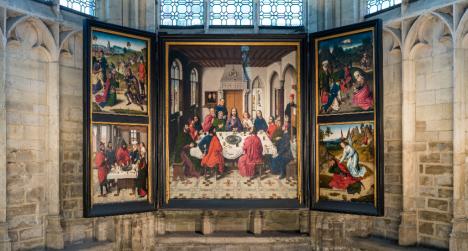 The Last Supper by Dieric Bouts in Saint Peter's Church
Dieric Bouts belonged to the Flemish Primitives and created this masterpiece in 1468. The new mixed reality experience brings The Last Supper and other works in the church back to life.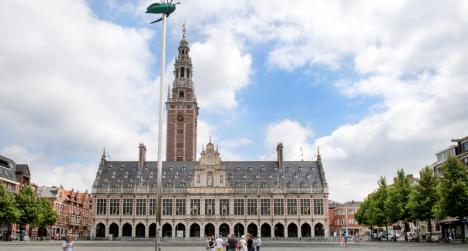 University Library & tower
Admire the historic university buildings while you stroll through the streets of the city centre. Climb up the tower of the University Library and enjoy the panoramic view of the city. Go inside the Library's impressive Grand Reading Room. The interior is quite impressive.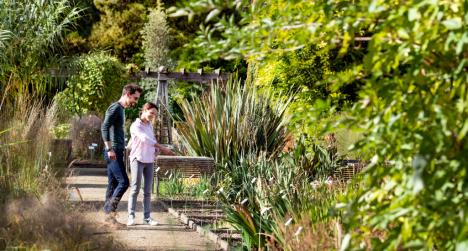 Botanical Garden
The Botanical Garden is a 15-minute walk from here. This was planted in 1738 for the university's medical students. It is Belgium's oldest Botanical Garden. Stroll through the beautifully designed plant complexes and discover the tropical species in the greenhouse complex.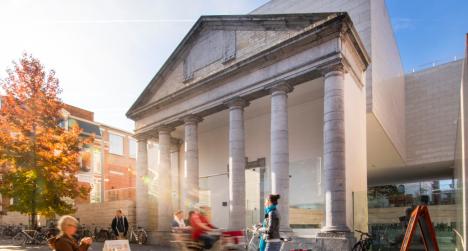 Old and new art at M Leuven
Go to M Leuven, where new and old art have been woven together to create an enticing whole. The building itself marries historic properties and contemporary architecture. Inside, you'll find a rich collection of paintings and statues that have been made in the area since the Middle Ages.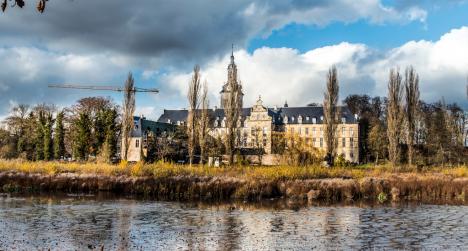 Park Abbey
Ride a bike to the Park Abbey, just outside the city. A guide takes you to the heart of the abbey, which is currently undergoing a complete renovation. Get a unique view of the authentic cloister and chapter house.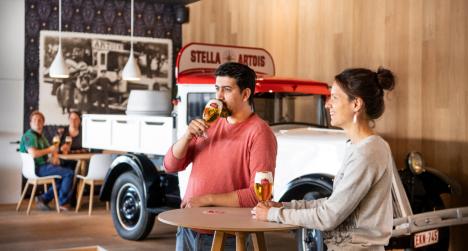 Stella Artois brewery
Go behind the scenes during a guided tour of the Stella Artois brewery. You will learn the story behind the brewery, starting with the first pint brewed in Leuven through to today's industrial brewing process.
Small Beguinage and Great Beguinage
Soak up the peace and quiet of the Great Beguinage, a village within the city. The small houses were a refuge for centuries. Now, they are the picturesque setting for a walk back through time. End your city trip with a visit to the Small Beguinage. This picturesque street arose around St Gertrude's Abbey.