What should you not forget visiting Leuven?
Is your trip to Leuven booked? Perfect! What must you definitely not forget when you come to our city? You will find a short checklist below.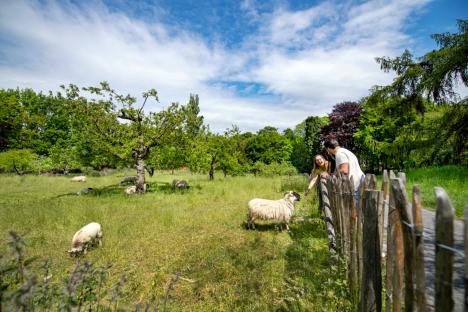 Leuven is a small city. Everything is within walking distance. Ideal for exploring in a walk or a stroll. Be kind to your feet and put on easy walking shoes. You can swap them in the evening for a comfortable alternative when you head out into Leuven's nightlife.
We would all have preferred that it wasn't necessary, but as long as COVID-19 is in the country, you should have a face mask handy. In some places, wearing a face mask is mandatory, while in other locations it is strongly recommended. The signage in the city will help you with this.
The city plan of Leuven: the ideal guide during your journey of discovery in Leuven! Discover picturesque places, peaceful spots, great eateries and much more besides. Did you know that you can pick up the map free of charge at the reception desk of Visit Leuven?
4. Tickets for cycling tours
Would you also like to discover the area around Leuven? Then the bicycle is your solution. You can go on your own or with a guide. Book in advance to avoid surprises.
Leuven is a sustainable destination. We are doing everything we can to reduce the ecological footprint of the city. For example, by focusing on natural sources of energy. As a visitor, you too can contribute to this by avoiding plastic bottles or drinks cans and bringing your refillable drinks bottle instead.