The Last Supper by Dieric Bouts
The newly restored Saint Peter's Church is the setting for an experience that touches all your senses. Immerse yourself in the fascinating story of this church and renew your acquaintance with its art treasures: outstanding works by Flemish Masters in their authentic context.
The Last Supper in Saint Peter's Church
Only a handful of 15th-century triptychs that match the quality of 'The Last Supper' by Bouts are still exhibited in their original settings. Moreover, the work is intimately linked to Leuven and its history. Dieric Bouts transposed an event in the life of Christ to his own age and his own city, Leuven. In a genious and original manner Bouts uses perspective in this paiting.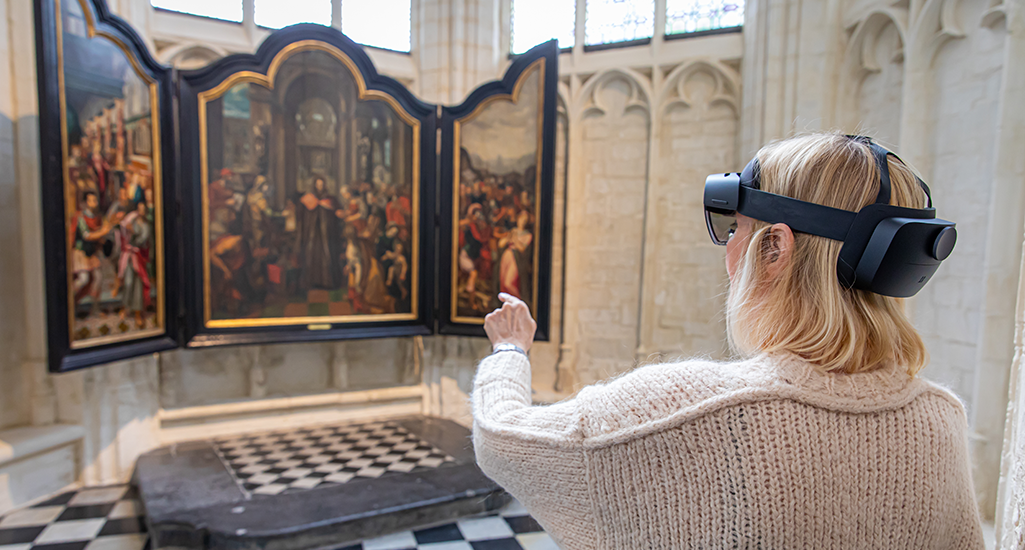 The Martyrdom of Saint Erasmus
Saint Peter's Church also features a second triptych by Bouts: 'The Martyrdom of Saint Erasmus'. Bouts is considered the odd one out among the Flemish Primitives because he consistently avoided any dramatism in his works. His typical style of painting exudes an atmosphere of restraint.