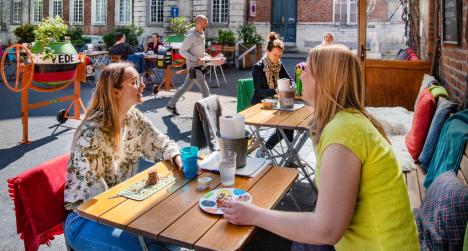 Where can you try some typically Belgian fare? What are the tastiest ice cream or chocolate shops? Where to eat on a budget?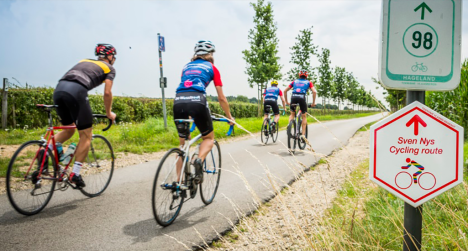 Discover the tips from locals for cycling fans.
7x magnificent street art in Leuven
by blogger Ann Vanderbergh (wANNderful)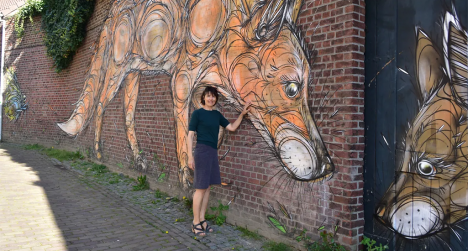 Leuven became a member of Street Art Cities in April 2020. This is certainly reflected in the many works of street art that you will find here, quite a few of which are veritable gems in this genre. Blogger Ann of the website Wannderful selected her 7 favourites for you.
7x lunching in Leuven
by Julie Badisco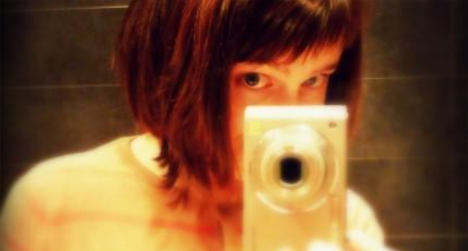 Leuven is a marvellous place to visit. Because of its rather compact size you can explore most of the city by foot. But all that walking around makes you hungry, doesn't it? In order to fix your cravings I'll show you my 7 favourite lunch spots in Leuven, so you know where to go when you're dying for food.
5 x Leuven for music lovers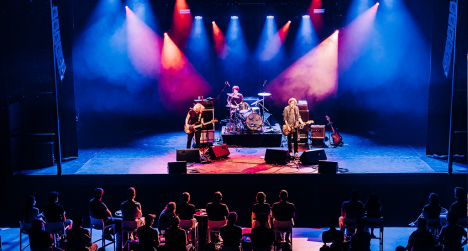 The city breathes music. There are nice concert halls and original music stores. But also festivals with nich genres for jazz lovers to fans of polyphony.
5 x Leuven for students
by student Githa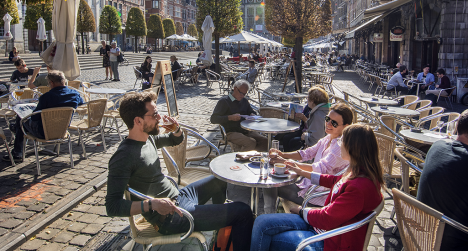 Students? Leuven is full of them. You meet these temporary residents on every street corner, at any time of day (and night). But where do they eat? Where do they meet up with friends? Where do they go shopping? Find out in this blog.
9x hotspots for a sustainable visit to Leuven
by local Hélène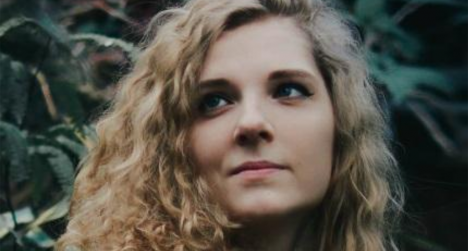 Leuven is one of Europe's greenest, most sustainable cities! This was confirmed when the city received the title of European Green Leaf 2018. It's European recognition for all of Leuven's hard work in sustainability and liveability. This means it's high time for a sustainable visit to Leuven! These nine hotspots are must-sees.
5 x Leuven with kids
by local Elke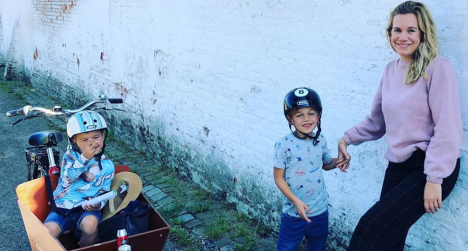 For those who think that Leuven is only a student city, we offer 5 reasons why you should definitely visit Leuven with kids!
5x new coffee bars in Leuven
by About Something Around
We love our daily cup of coffee! So let's talk about that delicious black gold. Usually we'll drink this either at home or at work, but whenever we are out and about, we looooove visiting a coffee bar. It's a moment to stop and relax, to sit back and enjoy an espresso, a long black, a café latte or whatever different option of your choosing.
4x open-air sport locations
by local Tom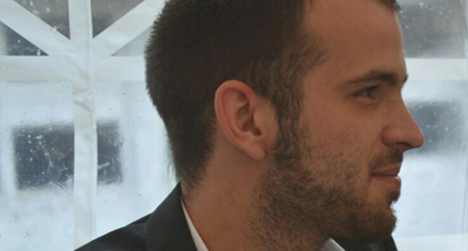 When the weather is fine there are lots of lovely places for some free sport. Here are 4 that we have chosen for you already. On with those sports clothes and off you go!
7x cycling in Leuven
by bicycle courier Dirk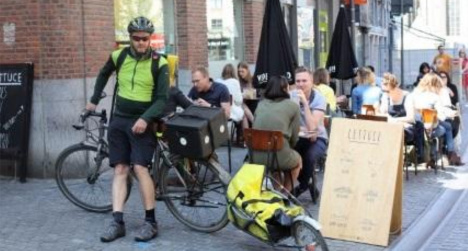 Visitors often say that Leuven is a true cycling city. They are amazed by the crowds of students taking to the streets of the city centre and the locals pedalling to school or work by bike. They also tell us that it's incredibly lovely to cycle in Leuven.
How can you recognise a true Leuven resident?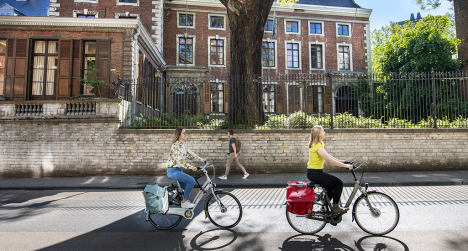 Are you curious about the locals?
Find out all you need to know here.