New exposition in PARCUM on religion, war and peace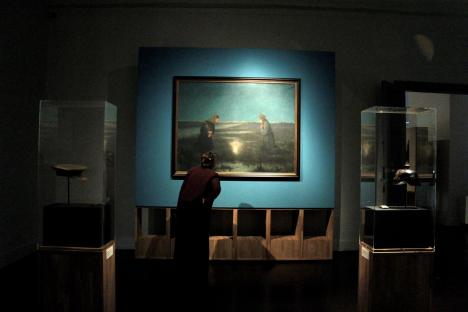 On November 8th, PARCUM, the museum for religion, art and culture in Park Abbey, reopens its doors with the exhibition Religion - Healing - Dividing. Peace is the heart of almost every religion. And yet countless wars are waged in the name of God. Religion reconciles, but it also creates conflict.
Although World War I was actually sparked by religion, religion was never far away. The problematic relationship between war and peace and religion has echoed trough the ages. With this exhibition, PARCUM explores that delicate relationship and examine the importance of religion in both conflict and reconciliation.
Religion - Healing - Dividing presents a broader picture of the problematic issues of war, peace and religion, and encourages visitors to reflect on them. What is the meaning of religion in times of conflict and reconciliation? How does it affect the way people experience faith? And what is the impact on the arts? The exhibition offers no immediate answers. Instead it seeks to stimulate reflection on the significance of religion and ideology in today's modern, pluralistic society.
This exhibition displays historical cultural objects from religious collections and museums, next to contemporary art. Work of the internationally renowned artists Yael Bartana (°1970, Israël), Michael Rakowitz (°1973, VS/Irak) and Wael Shawky (°1971, Egypte) will be at view.
Peace carillon as inducement
The event that has given rise to this exhibition is the inauguration of a new peace carillon in Park Abbey on 11 November 2018. Exactly 100 years after the bells of Belgium, France and Britain rang out to announce Armistice. This peace carillon is jointly financed by the city of Leuven and the German city of Neuss. Two detachments of reservists from neuss were partly responsible for the 'Fire of Leuven', the torching of the city on the night of 25-26 August, 1914. The two largest bells bear the name of both cities, linked by the same inscription: 'May these bells spread peace and solidarity'.