Birdwatcher about Park Abbey: Jogchum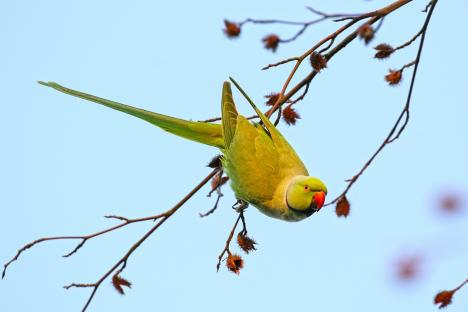 "The abbey is a fabulous place to watch birds"
Birdwatcher Jogchum (41) often takes his children to Abdij van Park. "There are so many great animal species there. My sons are seeing these animals for the first time and their enthusiasm is infectious."
Professor Jogchum Vrielink (41) is a Dutch-born Leuven transplant. "I've been living in Leuven for 19 years now, since I finished my anthropology studies. I bought a few tourism books when I arrived in Leuven. I systematically visited these attractions. The Abdij van Park was the most appealing to me; the lovely architecture combined with the natural landscape. Plus, it's very close by."
Jogchum is a major nature lover. This love was passed down from his father. "He's a recreational ornithologist and took me to watch birds when I was a child. T water rails, Cetti's warblers, kingfishers, snipes, all kinds of shorebirds, grey herons, great egrets, and more. They've even spotted herons there two years in a row."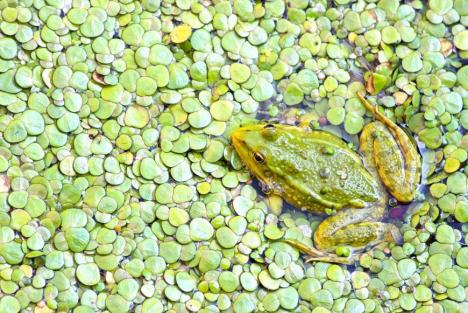 With the kids
Jogchum often takes his children there. "The day-care centre and school are close by. They can run and play on the abbey site and there are plenty of things to see there. Now that I've got kids myself, I've realised just how much fun it is to share my father's knowledge with them. My sons are seeing these animals for the first time and their enthusiasm is infectious."
What makes the abbey so unique? "The different species of animals there enjoy the perfect environment: there are forests and grassland, just as there are open ponds and reedy bodies of water. Because of this, we also get to see a lot of amphibians, like salamanders, toads, and frogs, and there are even reptiles there: slow-worms and wall lizards. My kids love anything that creeps and crawls," he laughs.
Vegetable garden
Jogchum makes gorgeous photos, which he also shares on op Twitter. "These are usually things we just stumble upon – it's a matter of luck. Occasionally, I have the chance to sit and wait, but that isn't usually the case. My oldest boy is almost five; he doesn't have a lot of patience yet," laughs Jogchum.
If Jogchum doesn't see any birds he's probably at it again in his vegetable garden on the abbey site. "We rent it from a former colleague. It's a plot of land in the Abdijstraat where we grow courgettes, spinach, beans, and sunflowers. This way, the children learn that vegetables don't just come from the supermarket; but from the fertile soils around the ponds," adds Jogchum.