Eline: "It's so beautiful here"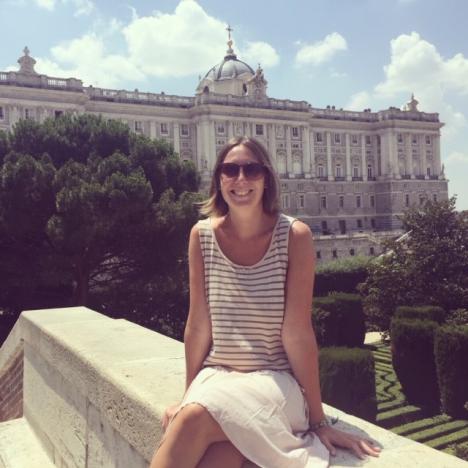 Eline, born and raised in Leuven, is a true urbanite. Despite this, you'll regularly find her at the abbey site. "I really enjoy the peace and the nature at the abbey. While I'm walking there, I like to reminisce about my grandparents."
Eline Naud (31) is an employee at PepsiCo in Zaventem. She likes to keep some time after work free to go for walks. "I regularly go to Park Abbey because it's so beautiful there. It's so close to the city centre, but you still feel like you're in the countryside," she says.
Memories of her grandparents
When Eline was little, she often went for walks at the abbey with her grandparents. "My grandparents were very proud that they came from that side of Leuven. My grandmother always told great stories while we were there… Those are wonderful memories that I still cherish to this day."
Unfortunately, Eline's grandfather passed away last year. "When I visit his grave, I always take a detour around the abbey's ponds. This lovely setting brings me peace – it's like he's there walking with me. My grandmother has also declined rapidly over the past few years. I like to remember her stories during these walks."
Walking route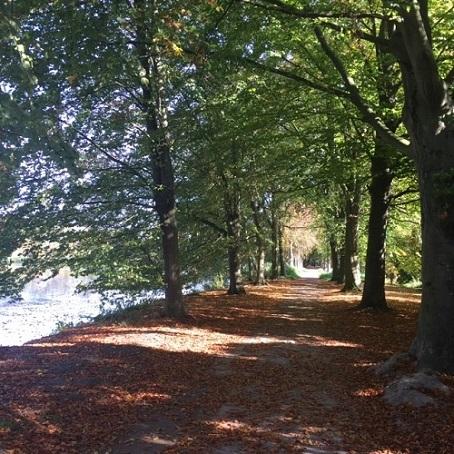 It only takes Eline 15 minutes to walk to the abbey site. "I follow the Tivolistraat to the main entrance on the Geldenaaksebaan, and I'm always cheered up by the street art on the bridge. Then I wander over the cobblestones of the Lindendreef. They're not the easiest surface to stroll on, but they just exude the site's history" Eline tells us.
"I generally bring a book with me, so I'll settle down somewhere near the ponds. I enjoy every second. And the people watching is always fun too," she laughs.
Peace and nature
Eline calls herself an urbanite. "I could never live outside the city. That's part of why I really enjoy the peace and the nature at the abbey. That's what's so great about Leuven; just a few kilometres away on the edge of town, you can relax in Park Abbey, the Provincial Domain, Vlierbeek Abbey, etc.," she adds.