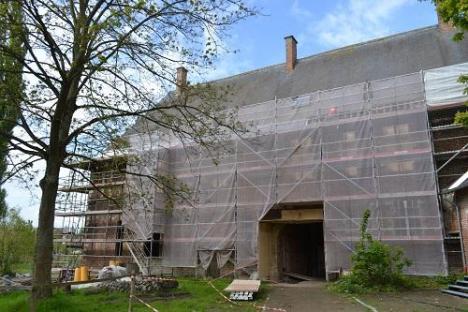 Please note that not all parts of the abbey building are accessible to the public due to the ongoing restoration works.
The City of Leuven launched the significant restoration campaign of all buildings and landscapes in 2012. Many buildings on the abbey site have been restored, including the watermill, the coach house, the guest house, the west wing, and the St Mary's Gate.
The first part of the Park Abbey has been open to the public since 25 October 2017. PARCUM (photo), the Dialogue Museum for religion, art, and culture, opened in the beautifully restored western wing.
A lot more renovations are to follow, which will last until 2025. An overview: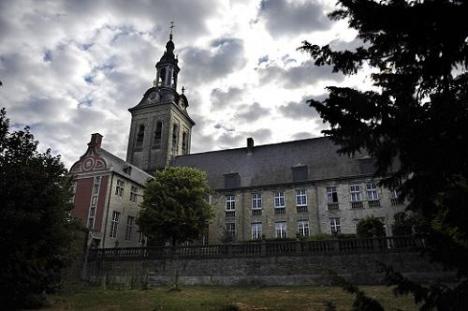 2018
Works have already be done in various buildings this year: the south wing, the Provisor's House, the tithe barn (incl. the stables and milking parlour), and the Guest Quarters. The restoration of the 2.2 kilometres of walls must be completed by the end of this year.
The City of Leuven will also be focusing on the street art, the railway bridge, and the Geldenaaksebaan in the spring of 2018. The Peace Carillon will create a pivotal point on 11 November 2018. The bells of the reconstructed carillon (based on a historical model) will ring again in the tower of the Sint-Jan-Evangelist Church after 100 years.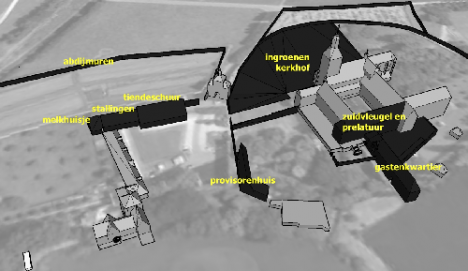 2019 and beyond
An office space and microbrewery will open in the Abbey's Guest Quarters in time. By that time, the 'Library of Voices' of the Alamire Foundation will be operational. Musical manuscripts, via digital media, will be opened up to the general public in the Norbert Gate.
The south wing will be fully renovated, including the refectory, by 2020. This will be accessible once again, just like the library and its unique ceilings. The baroque and very dynamic looking stucco ceilings have been painstakingly restored. We also plan to replace several of the 17th-century stained glass windows.
The tithe barn, incl. the stables and milking parlour, will be given a use that is in keeping with its ancient function. These will be used by vegetable farmers, organic farmers, and the educational hands-on farm. Landwijzer will educate new organic farmers in the new classrooms above the stables.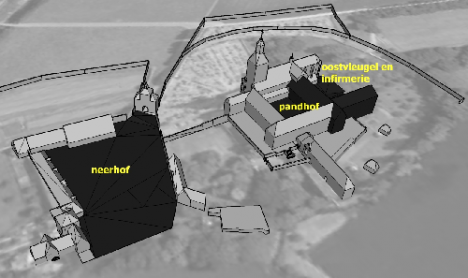 2025
These activities are expected to be completed by 2025. Then all the monastery buildings of Park Abbey will be completely restored, as will the courtyard. The definitive reconstruction of the inner court will complete the renovation of the abbey site. This courtyard will be a meeting place for big and small.