Discover the heart of Park Abbey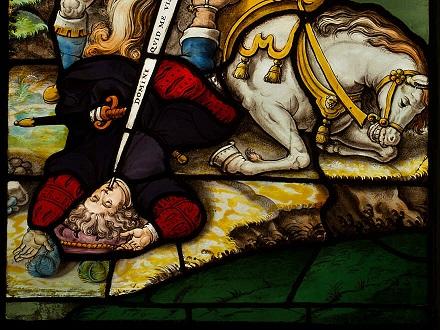 Park Abbey opens her heart
2021 is a double jubilee year for Park Abbey. The order of Norbertines was established 900 years ago and from May, the abbey's most significant historical interior spaces will again be permanently opened to the public. The monastery's refectory and library will be permanently reopened to the public after intense restoration. We have been looking forward to this moment for a long time.
The treasures of the abbey revealed
The showpieces are the unique 17th-century stucco ceiling, by Jan-Christian Hansche, and the cloister with its 20 masterful, monumental stained-glass windows from the 17th century, created by top Leuven glass artist Jan de Caumont. Today these are recognised and protected as Flemish masterpieces.
Expo 'Divine lightning. 900 years of the Norbertines'
Especially for this celebratory year, from 4 May to 1 August 2021, Park Abbey and PARCUM are organising a major retrospective exhibition – Divine Lightning: 900 Years of the Norbertines – integrated into a walking route through the monastery that highlights rarely displayed art objects.
The exhibition explores the Norbertine Order, from its historical roots to the present. The exhibition also presents hidden pieces from the rich collections of the Brabant abbeys and draws on other national and international collections. It also looks to a future in which abbeys continue to inspire as places of religion, meaning and dialogue.
The treasures of the abbey
About PARCUM
PARCUM is a Flemish Government recognised museum and centre of expertise for religious art and culture.
Our museum exhibits the PARCUM and Park Abbey religious heritage collection. It also presents temporary thematic exhibitions at the confluence of religion, art and culture. These latter introduce us to the often unseen heritage of our churches, abbeys and monasteries. In today's multi-religious and highly diverse society, particular attention is paid here to promoting dialogue.
More info: www.parcum.be