Guided tours in Park Abbey

Openingsuren
Maandag: Gesloten
Dinsdag tot en met zondag: 10:00 - 17:30
Open op feestdagen
Nocturne op do 27 mei, do 27 juni en do 24 juli: 17:30 - 21:00
Tarieven
12 euro | standaardtarief
10 euro |

Leuvenaars (postcodes 3000, 3001, 3010, 3012 en 3018)
+ 65 jaar op vertoon van ID-kaart
Studenten (- 26 jaar) met studentenkaart
Andersvaliden en hun begeleiders
Lerarenkaart
Leden van Davidsfonds, Open Monumenten: op vertoon van ledenkaart
Leden van Gezinsbond genieten van een 20% korting op het standaardtarief die op hun spaarkaart komt. Dit aanbod kan niet worden gecombineerd met enige andere actie of korting

7 euro |12 t.e.m. 18 jaar
2,4 euro |Kansentarief op vertoon van UiTPAS met kansentarief
Gratis | Jonger dan 12 jaar, ICOM-kaart, KU Leuven cultuurkaart, museumPASSmusées, pers (op aanvraag)
Toegankelijkheid
Abdij van Park is een erfgoedsite uit de 12e eeuw. Het kloostergebouw is niet overal even toegankelijk voor mensen met een handicap. 
De bibliotheek en de abtswoning zijn niet bereikbaar met een rolstoel. Rolstoelgebruikers kunnen deze ruimte in VR beleven. Luister naar de audiofragmenten, terwijl je rondkijkt en je in de ruimtes waant.
Lees hier wat we nog meer doen samen met dialoogmuseum PARCUM doen om een bezoek zo toegankelijk mogelijk te maken voor iedereen.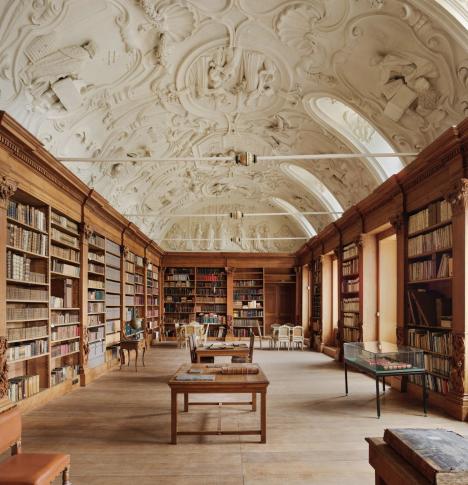 To slow down the spread of the coronavirus, the abbey buildings are closed until further notice. All tours are suspended.
Met kinderen
Op speurtocht met Norrie de abdijmuis 
Gezinsparcours met kijkopdrachten
Voor kinderen van 6 tot 10 jaar
Gratis en zonder reservatie. Vraag aan onthaal.
Norrie kent Abdij van Park als z'n broekzak! Op al zijn lievelingsplekjes heeft Norrie een eigen muizenhuisje met een bijzondere herinnering. Trek een echte paterspij aan en ga op zoek naar alle muizenhuisjes! Bij elk muizenhuisje heeft Norrie een leuke kijk- en doe-opdracht. Je vindt er telkens een mooie kaart om te verzamelen en mee naar huis te nemen.
Bert vertelt!
Interactieve kinderaudiotour bij de expo 'Als de bliksem. 900 jaar norbertijnen'
Voor kinderen van 8 tot 12 jaar
Gratis en zonder reservatie. Vraag aan onthaal.
Abdij van Park heeft geen geheimen voor Bert. Hij woont in de buurt en neemt je graag mee op sleeptouw doorheen de tentoonstelling. Bert zijn eigen kijk op het leven van de norbertijnen, maar wil ook graag weten wat jij ervan denkt. Let op! Hij houdt wel van een flauw mopje, én van balletjes in tomatensaus …
Voor groepen
Onder voorbehoud van geldende coronamaatregelen
Groepsrondleiding: 'Leven in de abdij' 
Vanaf 04.05.2021
Hoe woonden, werkten en leefden de norbertijnenpaters 900 jaar geleden? Na intense restauraties openen wij vanaf mei 2021 de deuren van de refter en bibliotheek van het klooster voor het grote publiek en leiden we je rond in de wereld van de norbertijnenpaters.
Je bewondert dé pronkstukken van de abdij en ontdekt het verhaal over de unieke stuccoplafonds uit de 17de eeuw van de hand van Jan Christian Hansche en de pandgang met 21 virtuoze en monumentale teruggeplaatste glasramen uit de 17de eeuw uitgevoerd door de  Leuvense glaskunstenaar Jan de Caumont. Deze zijn vandaag erkend en beschermd als Vlaamse Topstukken.
Duur: 2 uur
Talen: Nederlands, Frans, Engels en Duits
Prijs: € 16 p.p. (incl. gids en toegang)
Vanaf 10 personen met een maximum tot 20 personen
Rondleiding vanop afstand
Via een virtuele rondleiding brengen we de abdij tot bij jou. Klaar voor de ontdekking?