5 coffee shops in Leuven you should visit
Cafe culture is a big deal in Leuven. If you're wanting to feel like a local, we recommend visiting one (or multiple) coffee shops when you visit Leuven. Each cafe has its own unique charm and offers a cozy spot to relax and enjoy a pastry.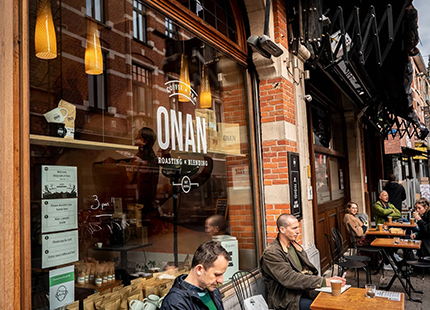 This coffee shop has been continuously ranked as having the best coffee in all of Leuven. The beans are ethically sourced and taste delicious as a brewed cup. Onan works closely with fairtrade sourcing of their beans to ensure your cup of coffee is ethically produced. Here, you can choose between different beans for your espresso depending on the flavor notes you want to try. Their cozy shop has a wall full of beans that make a great souvenir.
Find
Onan
at Parijsstraat 28, 3000 Leuven.
Mok Specialty Coffee Roastery & Bar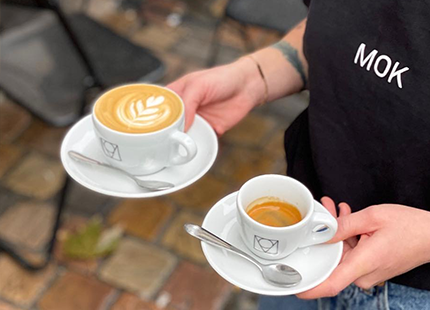 Mok roasts their own coffee beans and offers a high quality cup of coffee. The notes from their beans range from apricot, jasmine, blueberry, and other fun flavors. Mok is considered to be a micro coffee roaster meaning they only make small batches of 10-15kg for each type of bean. Working on a small scale allows them to focus on quality and serve delicious cups of locally roasted coffee.
Find
Mok
at Diestsestraat 165, 3000 Leuven.
Anna's is located across from the museum M Leuven making it the perfect place for a break after your visit. A cozy interior, a nice terrace to enjoy the sun, delicious pastries, and tasty coffee. They often have a rotating seasonal latte flavor that is always delightful. This shop also has great trinkets that make great souvenirs for any coffee or tea lover.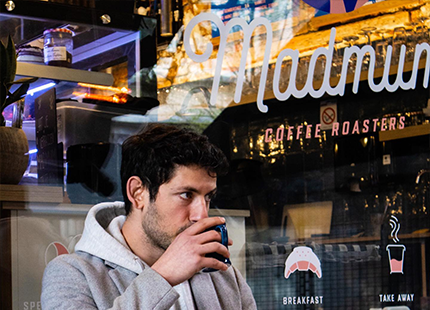 This coffee shop is located along Leuven's famous food hub street, Tiensestraat. Madmum Coffee offers a great variety of drinks and food to choose from. We recommend ordering a cup of coffee and enjoying the outdoor terrace to watch the comings and goings of one of the busier streets in Leuven. If you'd like to enjoy a cup of coffee by the Leuven canal, there is a new location in the Vaartkom area as well.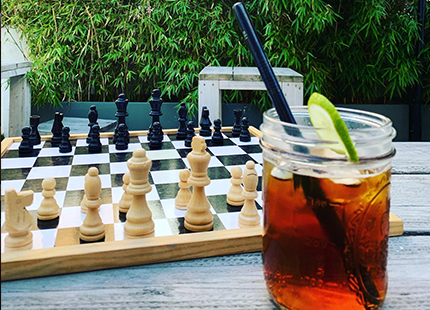 Noir Coffee has a simple menu and offers a great cup of coffee. If you're wanting to feel like a local, this is the place to be. This shop is a major hub for college students and you'll find them typing away at their laptops and reading books here. Enjoy a great cup of coffee inside or on their outdoor terrace.
Find
Noir
at Naamsestraat 49, 3000 Leuven